Interested in Poultry Science? Our graduates entering the poultry industry enjoy a job placement rate approaching 100%.
View our Programs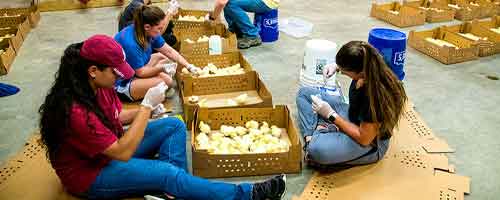 Undergraduate Courses
The Department of Poultry Science provides the curriculum for a Bachelor of Science degree program. Graduates pursue careers in science, research, business, medicine and more!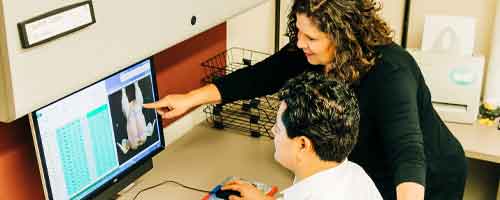 Graduate Programs
The poultry science department provides the curriculum for M.S. and Ph.D. degree programs. Here you will find the list of graduate courses and information on how to apply to the POSC Graduate Program.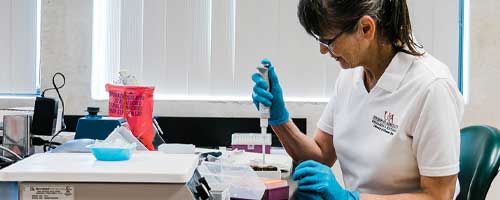 Faculty Directory
Our faculty are researchers for the Arkansas Agricultural Experiment Station and the Cooperative Extension Service, and their innovative research moves right into the classroom.
Why Poultry Science?
The poultry industry is a global industry reaching all parts of the world. There are real opportunities for graduates to pursue careers in rural and urban settings on both foreign and domestic soils. In the future, there will be challenges and opportunities; careers related to poultry will be in high demand. We are one of the most industry-supported departments at the University of Arkansas and with this tremendous support comes financial assistance, scholarships, internships, incredible facilities, classrooms and more. A degree in poultry science will open doors for you at the state and national levels as well as throughout the world.
Poultry Science Blog
Follow our blog!
Spotlight

Poultry Meat Quality Research Increasingly Important to Industry
For 21 years, the main thrust of Casey Owens' research has been improving meat quality for the poultry industry. Which is good. Because during that time, the poultry industry has risen to the challenges of increasing consumer preferences for more and bigger chicken meat and growing export demands to feed a hungry world. But that growth has come at a cost. Processors are seeing increases in meat defects that cost the industry millions.